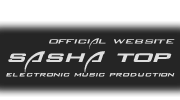 RELEASES
---
---
Sasha Top - Travelers
---
Taking inspiration from futuristic and sci-fi ambiences, the six tracks composing the ep will embrace different styles and moods, from the trancy Progressive Techno sounds of "Exosphere" to the rivisited Acid vibes of "Acid Cloud", from the more Peak Time twist of the title-track "Travelers" to the more Melodic and moody approach of "Friend from Outer Space".
Don't miss this Techno Saga!
---

Basher EP
---
Sasha Top is back with fresh impulsive and melodic Techno music. Check out his new tracks: Basher, Conversation Programm No. 1 and Nightlife.


---

Breeze EP
---
Bring back the summer with Breeze EP by Sasha Top.
---

Sasha Top - Accelerate The Progress
---
A good thing takes time: Topnoise present the first album from Sasha Top "Accelerate the Progress". This is his attitude and also a journey to his own unique sound. Standing still is not an option... Accelerate The Progress! Check Out!
---

Club Girl
---
Check out and enjoy these fine tunes.
---

Running Process EP
---
Another release from Sasha. The Running Process EP contans heavy Minimal Beats with melodic Sounds and show you the flexibility of Techno and House.
---
Freiflug EP
---
On Sasha´s second release Freiflug EP you can listen to 3 nice and groovy Progressive House Tracks. This EP was turned up in July 2009 at his own Label Topnoise Recordings.
---
---